Customer Success Story – Resource Optimization and Support

Deeksha brings over 18 years of experience in the education field, delivering over 43,000 success stories till date. Deeksha works towards nurturing success of every child through a rigorous academic environment, supported by technology which is built around a culture of caring.
As part of it's academic programs Deeksha has multiple online products that aid in learning , tracking , high engagement and retention
Deeksha needed to qucikly expand their application environment to cater to growing user base as well as setup load balancing and high availability. They needed a reliable AWS consulting partner to address their requirements at reasonable costs. Their existing support vendor was not able to attend to requests and issues in a timely manner.
Key requirements:
Expand the existing environment for load balancing and high availability.
Attend to issues and requests in a timely manner.
Reduce costs
Clozon engaged with customer to understand their existing AWS environment and usage.
Clozon identified resources that were provisioned but really not getting used. Also instance sizing was not optimized. We helped customer to terminate unwanted resources and also suggested the right size for their instances.
Clozon also setup DR and high availability approach. We started monitoring the systems and providing support services.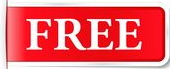 How to REDUCE  your  AWS , Azure , Google costs by 25% in 7 days ?
Download this FREE New Blueprint  detailing the 5 simple things you can do to  drastically reduce your cloud costs.
Expansion
Clozon analysed the architecture and reworked it to address the expansion requirement as well as DR and high availability.
Reduced Costs
Clozon analyzed the complete account to identify resources provisioned but not used or no longer needed. Same were removed. Remaining resources were optimized as per their utilization levels leading to reduced costs.
Managed Services
Clozon proactively monitors the systems for any issues around utilization , performance and availability.
About Clozon Technologies
Clozon is purely into cloud services with rich experience , expertise and certified cloud experts . We architect , implement and manage your application environments on AWS.
Need to move your application to Cloud ? Have performance or cost issues in your AWS cloud setup ?
Reach us at contact@clozon.com.