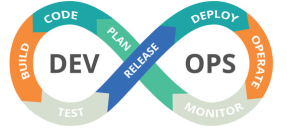 Clozon Technologies ("Clozon") provides Clozon.com and its related services ("Service") subject to your compliance with the terms and conditions ("Terms of Service") set forth below. Please read the following carefully.
Clozon Technologies reserves the right to update and modify the Terms of Service at any time without notice. New features that may be added to the Service shall be subject to the Terms of Service. Should you continue to use the Service after any such modifications have been made, it shall constitute your agreement to such modifications. You may always view the most recent copy of the Terms of Service at this page.If you do not agree to these terms and conditions, please do not use this site or Clozon services.
Account Terms
You must provide your full legal name, a valid email address, and any other required details to request for information , support or to complete the order process.
Copyright and Ownership
The entire content included in this site, including but not limited to text, graphics , images , or code is copyrighted and is the property of Clozon. Any use, including but not limited to the reproduction, distribution, display or transmission of the content of this site is strictly prohibited.You further agree not to change or delete any proprietary notices from materials downloaded from the site and/or provided to you as part of Clozon services.
Pricing
Pricing if provided on the website is indicative only. Actual pricing will depend on the type of services, customer system environment , complexity and duration of support.
Taxes
Customer is responsible for any Taxes and if Clozon is obligated to collect or pay Taxes, the Taxes will be invoiced to Customer.
Warranty Disclaimer
This site and the materials , Service and the products are provided "as is" and without warranties of any kind, whether express or implied. Clozon.com disclaims all warranties, express or implied, including, but not limited to, implied warranties of merchantability and fitness for a particular purpose and non-infringement.
Limitation of Liability
Clozon , its affiliates and its sponsors are neither responsible nor liable for any direct, indirect, incidental, consequential or special damages that result from the use of, or the inability to use, the Service and products offered , or the performance of the Service and products.
Your sole remedy for dissatisfaction with the Service is to stop using the Service. Amount paid for the Service , if any , will be refunded after deducting the charges for the Service already provided during the elapsed period.Clozon decision on the charges due will be final and binding on the customer.
Termination
These terms and conditions are applicable to you upon your accessing the site and/or completing the ordering process. These terms and conditions, or any part of them, may be terminated by clozon.com without notice at any time, for any reason. The provisions relating to Copyrights, Disclaimer and Limitation of Liability shall survive any termination.
Contact
Any questions regarding the Terms of Service should be addressed to contact(at)clozon.com.