Easy To Use App For All Your Business Meetings | Amazon Chime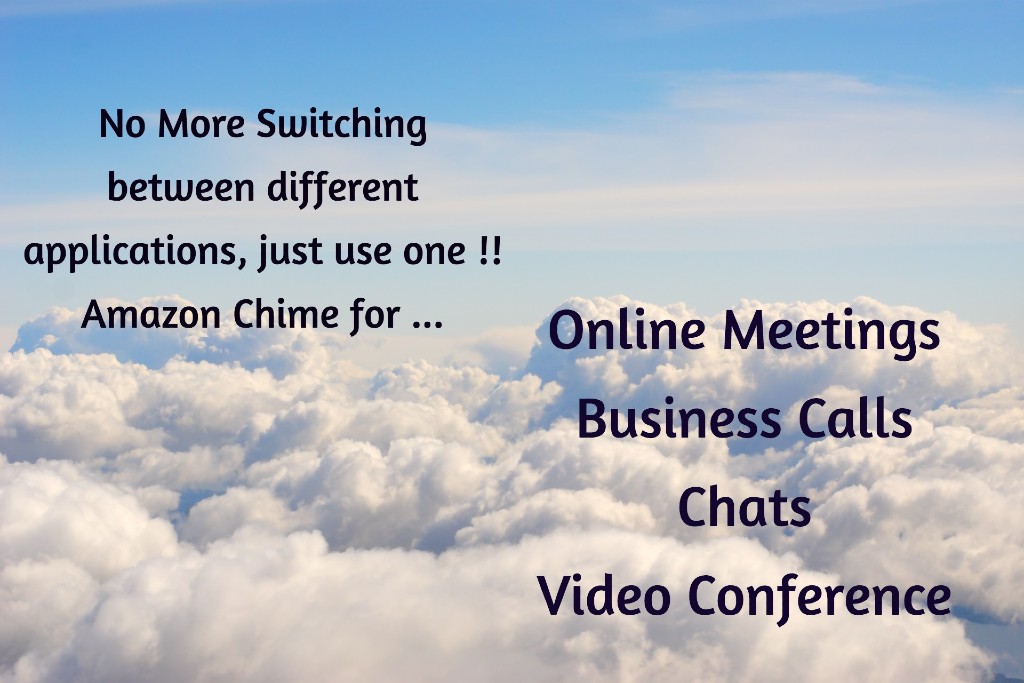 What are the services available with AWS for communication needs of an organisation?
1.Amazon Chime 
2.Amazon Voice Connector
What is Amazon Chime and what does it do?
Amazon Chime is a  secure real-time communication service from AWS and this helps you to set up online meetings, have a chat with other team members, video conference and place business calls  all using a single application.
What is Amazon Voice Connector?
Amazon Voice Connector is a service that carries your voice traffic over internet and scales to meet your capacity needs.By transitioning your voice network administration to AWS Cloud, you reduce your fixed telephone network costs drastically.
Does Amazon Chime allows me to use my existing app to schedule meetings?
Yes, you can schedule Meetings either using Amazon Chime or any of your existing apps like Google Calendar, OutLook or any other Calendar app without any issues.
Benefits of Amazon Chime :
1. With Amazon Chime you don't have to switch between different applications during communication but can instantly go from chat to call, share your screen and invite other people to join your meeting. It's completely hassle free .
2.Amazon Chime makes sure you are always on time for your meetings as it calls you on all your devices to remind you of the meeting.
3.High Quality audio-video calls allow better and improved communication between meeting attendees which in turn increases the productiveness of the exercise.  
4.A flexible pay-per-use pricing means you pay only for the features you use on the days that you use them. You don't have to worry about initial investment or any long-term contracts. Basic Features are totally free and if you want to enjoy some of the Pro Features then you can switch to Pro and you will be charged accordingly.  You can use the right features for your business without worrying about overspending.
What are the similar services currently available?
Microsoft  : – Skype For Business.
Google : – Google HangOuts
ContactUs for saving time , money of your Organization with hassle free communication set up or for any of your AWS, Azure, Google,DevOps Consulting, Implementation and Support Services.