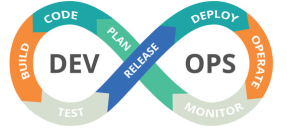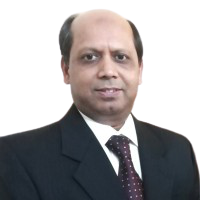 Syed Saifullah
Founder and CEO , Clozon Technologies.
Linkedin Profile
Saif brings in more than
two decades of IT experience spanning top notch companies like HCL and Wipro.
Saif has taken up challenging,complex and diverse roles across Sales, PreSales,Innovation , Transformation , Practice , Delivery, and delivered successful outcomes. He has rich experience working with large enterprises and SMB clients across US , Canada,Europe , Middle East and India Geo's.
Saif is passionate about cloud computing and has been involved in cloud computing technology for many years.One of the roles Saif held in Wipro was Head-Technologist Cloud computing. Clozon Technologies is the result of Saif's passion towards cloud computing and the belief that, cloud computing can do wonders to SMB's business growth and efficiencies, while reducing IT costs.
Saif leads Clozon in it's mission to help businesses benefit by adopting cloud computing the correct way , quickly and at reasonable costs .His vision is to make Clozon be among the top-5 pure play cloud service providers in the country.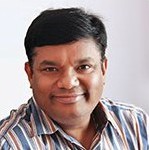 Niranjan Kumar
Advisor , Clozon Technologies.
Linkedin Profile
Niranjan is an entrepreneur , public speaker and a mentor to many startups.
Niranjan is founder and CEO of Ultrasound India. Ultrasound-India is a niche player in the scanning industry offering innovative , differentiated and world class services to it's clients. Starting from a humble beginning, Niranjan has taken Ultrasound India to great heights.It has the unique distinction of exporting scanning equipment to more than 60 countries.
Not only Niranjan led the growth but also ensured that the quality and customer service aspects are given top priority. Ultrasound India is certified for ISO and by Dotmed.com.
Niranjan is actively involved with the academic institutions and collaborates with them to develop , prototype and roll out new concepts and ideas in the ultrasound domain. One of the honours bestowed on Niranjan is the TEPP membership of Government of India under the department of science and technology for his research work on the membrane of ultrasound colour Doppler.