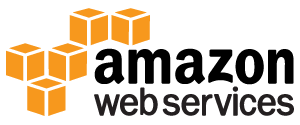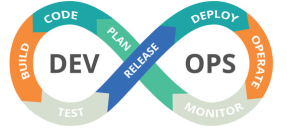 AWS New Product Launch Announcements During AWS:reInvent 2019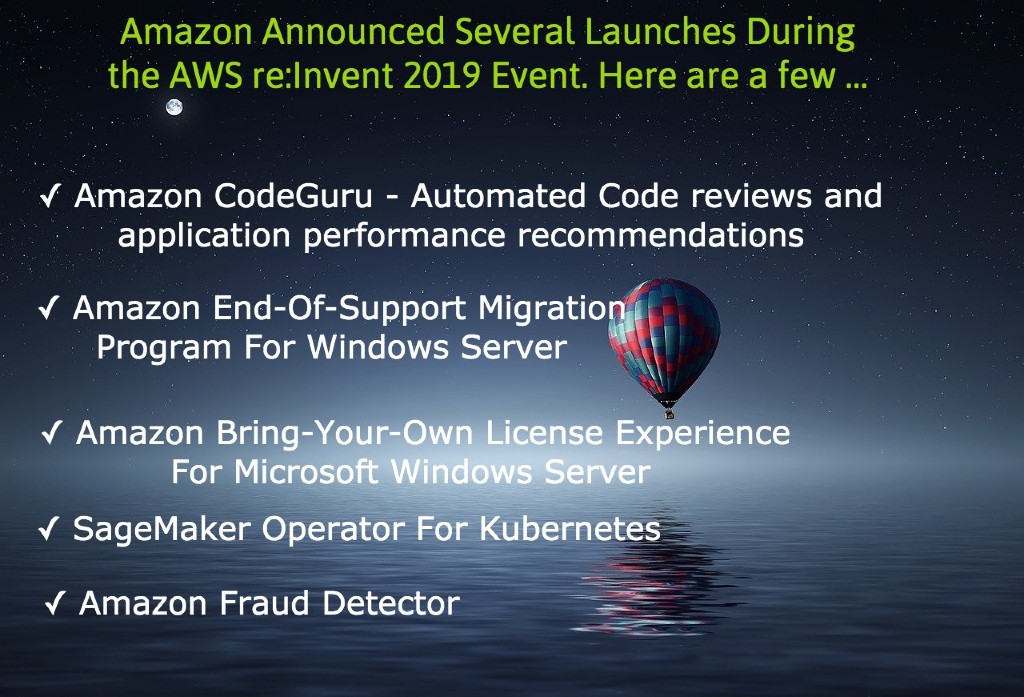 AWS announced several launches during the AWS re:Invent 2019 Event. Let us take a quick look into few of these launches..
Amazon CodeGuru : – CodeGuru is a new machine learning service from AWS to help developers…
Automate code review.

identify the most expensive lines of code in their applications and get intelligent recommendations to either improve it or fix it.

CodeGuru Reviewer detects and flags wide-ranging issues in source code such as thread safety issues, use of un-sanitized inputs, inappropriate handling of sensitive data, and resource leaks.

CodeGuru Profiler is always searching for application performance optimizations, recommending ways to fix issues such as excessive recreation of expensive objects, expensive deserialization, usage of inefficient libraries, and excessive logging.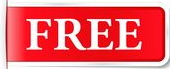 How to REDUCE  your  monthly cloud bills by 25% in 7 days ?
5 simple and highly effective suggestions in blueprint to reduce your cloud costs.

Amazon Fraud Detector :-
This is a fully managed service that makes it really easy to identify potentially fraudulent online activities such as online payment fraud and the creation of fake accounts.Since this service uses machine learning(ML) to automatically identify fraudulent activity ,any fraud can be caught more quicker than before.
Amazon SageMaker Operator For Kubernetes:
This service allows data scientists and developers to train, tune and build ML models in Amazon SageMaker.Using this service, Kubernetes customers can invoke SageMaker using the Kubernetes API or Kubernetes tools such as kubectl to create and interact with their ML jobs in SageMaker and this gives them portability and standardization benefits of Kubernetes and EKS(Elastic Kubernetes Service) along with the benefits of fully managed ML services with Amazon SageMaker.
AWS End-of-Support Migration Program(EMP) for Windows Server:
EMP is End-Of-Support Migration Program offered by AWS to help customer migrate their legacy windows server applications to the latest, supported versions of Windows Server on AWS.EMP for Windows Server includes technology and expert guidance to migrate your legacy applications from Windows Server 2003, 2008, and 2008 R2 to newer, supported versions on AWS, without any refactoring.
Bring-Your-Own-License(BYOL) Experience for Microsoft Windows Server and SQL Server:
With this service AWS is fulfilling the long need  of customers to provide an easier way to bring, and manage, their existing licenses for Microsoft Windows Server and SQL Server to AWS.This new service(BYOL) enables you to use your existing Windows Server or SQL Server licenses to seamlessly create virtual machines in EC2 and the task of managing your licences is taken care by AWS  which makes sure that compliance to licensing rules as specified by the customer.
We have helped several startups adopt cloud technology easily, quickly  and cost-effectively. AWS, Azure, Google Cloud Services, we will help you set up with cloud provider of your choice. Contact us using the form link provided below.
For any queries reach us at contact@clozon.com | Use the Form