Customer Success Story – Migrate from on-premise to AWS Cloud

Stellapps is an end-to-end dairy technology solutions company – the first of its kind in India.It's innovative applications and state-of-the-art mechanization tools leverage Internet of Things (IoT),Big Data, Cloud, Mobility, and Data Analytics to improve Agri- supply chain parameters, including milk production, milk procurement, cold chain, animal insurance and farmer payments.
Stellapps was using on-premise systems for their multiple IOT applications including SmartMoo™.
Key issues faced were :
1.Low customer satisfaction due to frequent application downtime and connectivity issues
2.Expansion to address the growth was a challenge due to high costs involved and high turn around times.
Clozon analysed Stellappsexisting environment, issues faced , expansion requirement and the cost constraints.
Clozon architected the application environment taking into consideration outcome of above analysis and implemented it on AWS. Test migration was done to identify any issues. Post that successfully migrated the application to AWS.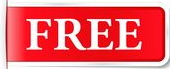 How to REDUCE  your  monthly cloud bills by 25% in 7 days ?
5 simple and highly effective suggestions in blueprint to reduce your cloud costs.

High Customer Satisfaction
High customer satisfaction due to high application availability being very high with near zero downtime
Reduced Costs
Ability to roll out POC's for it's customer quickly and disband when not required leading to reduced costs
More Customers Added
Due to reduced turnaround time Stellapps was able to add more customers
About Clozon Technologies
Clozon is purely into cloud services with rich experience , expertise and certified cloud experts . We architect , implement and manage your application environments on AWS.
Need to move your application to Cloud ? Have performance or cost issues in your AWS cloud setup ?
Reach us at contact@clozon.com.