Customer Success Story – Fix Application Stability Issues

StoreKing is the voice of Rural India solving last mile for 850 Million rural population. They are digitising rural India by enabling neighbourhood rural retailers to be the digital assisted touchpoint to all the customers.
Storeking technology platform captures rural consumption requirements of all walk in customer base to a retail store.StoreKing reaches out to 600000 villages in India by onboarding rural retailer as last mile touch point.
StoreKing was expanding their user base massively but their application environment performance was lagging . During peak load times application performance was impacting their user experience. Their existign support provider was not able to address the performance issues.Storeking tried upgrading capacity and quite few other optimizations but that did not help
StoreKing management patience with existing vendor was running out and reached out to Clozon.
Key issues faced were:
1. Application user experience seriously impacted due to performance being unpredictable.
2. Slow response times from existing support provider to rectify issues or attend to requests.
Clozon had a detailed interaction with the customer to understand their existing environment and the issue faced. Clozon observed the systems behaviour for couple of days and identified the root cause of the issue.
Clozon suggested StoreKing on the immediate changes required to fix the issue. Clozon did the changes and observed the system for few days. The issue was fixed and application stability and performance improved significantly. Clozon implemented it's tools to proactively start monitoring and managing the application environment.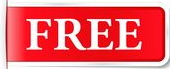 How to REDUCE  your  monthly cloud bills by 25% in 7 days ?
5 simple and highly effective suggestions in blueprint to reduce your cloud costs.

Higher Revenue
Due to stable application transactions increased leading to higher revenue and customer satisfaction.
Focus on Business
Senior management did not have to waste their precious time in trying to address infra issues.
They were able to focus on core business aspects.
Feature Expansion
StoreKing internal IT team was able to focus their energies on feature expansion instead of being bogged down by application stability issues.
About Clozon Technologies
Clozon is purely into cloud services with rich experience , expertise and certified cloud experts . We architect , implement and manage your application environments on AWS.
Need to move your application to Cloud ? Have performance or cost issues in your AWS cloud setup ?
Reach us at contact@clozon.com.