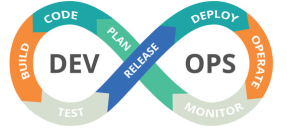 Quickly Transfer Large Amounts Of Data From On-Premises Storage To AWS Cloud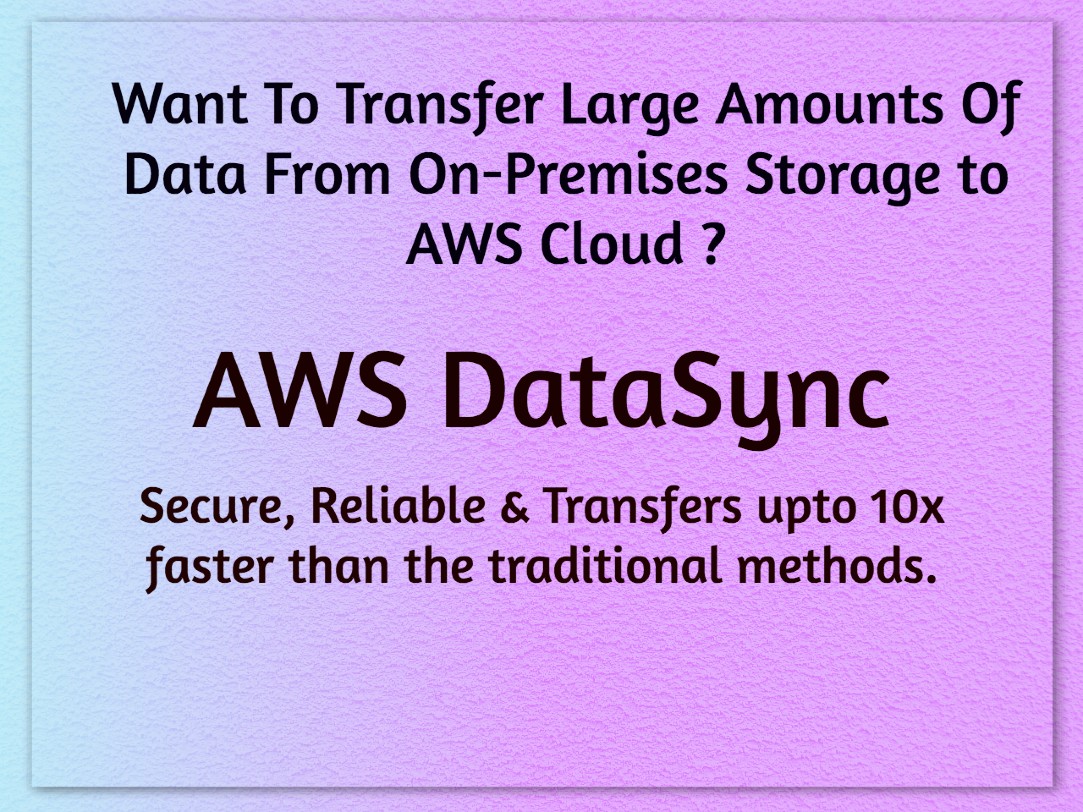 Organizations are always looking to transfer data from their On-premises storage to cloud for various reasons. These reasons include transfer of data for archiving, for analysis or to replicate data for business continuity and these migrations can be time-consuming as well as costly if achieved through traditional methods or by using open-source tools. AWS DataSync from Amazon Web Services sets you free from these burdens and has made it really simple to transfer large amounts of data very safely, quickly and efficiently .
What is AWS DataSync?
AWS DataSync is an online data transfer service .This service allows large amounts of data to be moved very quickly between on-premises storage and AWS storage services like Amazon S3, Amazon Elastic File System(EFS) or  Amazon FSx for Windows File Server.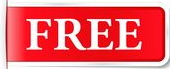 How to REDUCE  your  monthly cloud bills by 25% in 7 days ?
5 simple and highly effective suggestions in blueprint to reduce your cloud costs.

Why use AWS DataSync?
Traditional systems involved in the migration of data involve several manual tasks like scripting copy jobs, scheduling and monitoring data transfers, validating data and constant supervision of network utilization and all these operations not only slows down the migration process but also results in excess expenditure for the organization. In this scenario, AWS DataSync simplifies the transfer, thus allowing you to move, copy and synchronize large datasets with millions of files very quickly and efficiently as it automatically handles all the above mentioned tasks thus saving time and money.
How does AWS DataSync work?
In order to access any service from AWS, an active AWS account is needed.
If the data to be transferred to AWS is residing in an on-premise storage, then a DataSync agent is deployed  which is then associated with the AWS account.

This  agent will be used to access your NFS server or SMB file share to read data from it or write data to it.

Create a task by specifying the location of your data source and destination, and any options you want to use to configure the transfer, such as the desired task schedule.

Start the task and monitor data movement in the console or through Amazon CloudWatch.
How secure is my data transfer with AWS DataSync?
All data transferred between the source and destination is encrypted via Transport Layer Security (TLS), which replaced Secure Sockets Layer (SSL). Data is never persisted in AWS DataSync itself.
What are the advantages of AWS DataSync?
Transfer rate upto 10 times faster compared to open-source tools .

A

utomates both the management of data transfer processes and the infrastructure required for high-performance, secure data transfer.

Cost-effective data transfer with flat per gigabyte pricing
What is the pricing of AWS DataSync?
AWS DataSync fee for data copied is – $0.0125 per gigabyte(GB) with no upfront costs or minimum fee. For more details on pricing,check out the official page.
For any of your Cloud Consulting Needs (AWS, Azure, Google Cloud), please contact us using the form link provided below.
For any queries reach us at contact@clozon.com | Use the Form