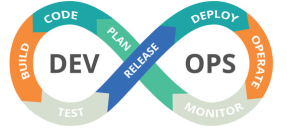 Send Real-Time Personalized Recommendations To Your App/Website Users – Amazon Personalize.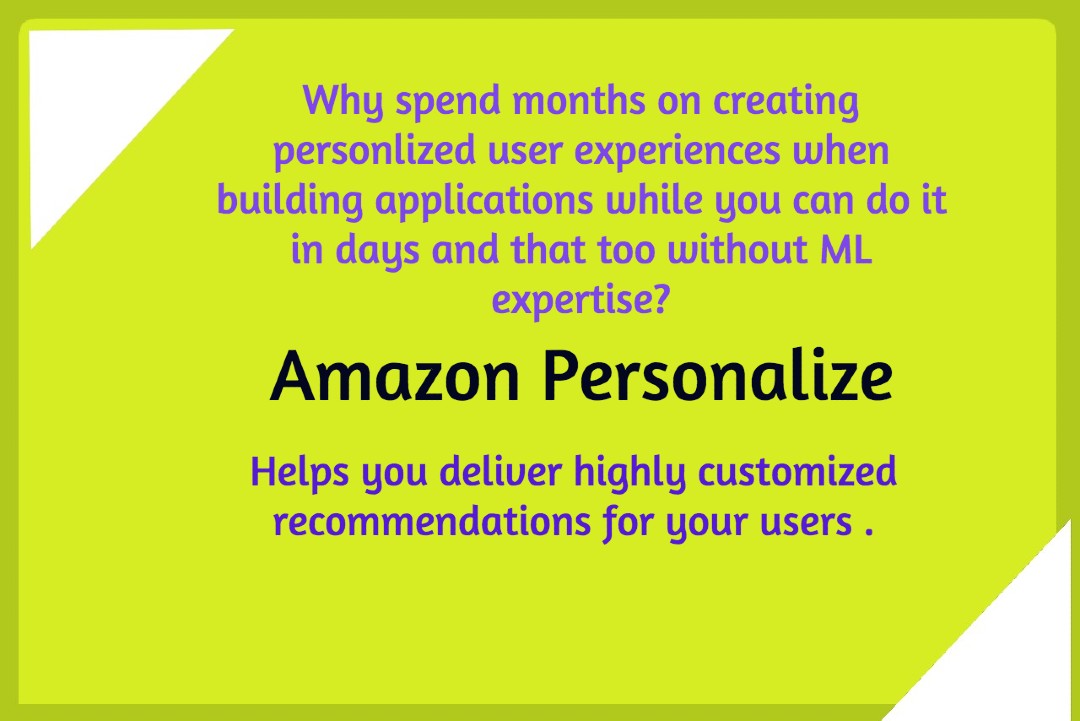 Each time we look at our mobile phones, we see some sort of notification, recommendation or a promotion from apps we have installed or a from a website we might have visited etc. If the recommendation matches our interest, we waste no time in following the lead and landing exactly where the recommendation wants us to land. So, how is it possible for the applications to send  us such correct recommendations ? 
User activity data is analysed keenly and based on this data, models are trained and deployed to deliver high quality personalized recommendations to the users. This training of models can only be done by developers expert in Machine Learning and since these resources are not cheap to hire, many small businesses, even though with user data at hand are unable to use it effectively.
Now with Amazon Personalize, even small business owners can create highly personalized experiences for their users without spending too much time and money.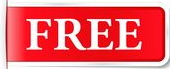 How to REDUCE  your  monthly cloud bills by 25% in 7 days ?
5 simple and highly effective suggestions in blueprint to reduce your cloud costs.

What is Amazon Personalize?
Amazon Personalize is a fully managed machine learning service that trains, tunes and deploys custom ML models to deliver highly customized recommendations to customers across industries.
What does Amazon Personalize do?
Amazon Personalize receives user-activity or any other relevant data needed to train a model and uses this data to train and deploy a model. Developers can then use a simple inference API to get individualized recommendations at run-time and generate a personalized experience for the end users according to the type of personalization model (e.g. user personalization, related items or personalized reranking).
How businesses can benefit from Amazon Personalize?
Ability to deliver highly quality recommendations resulting in improved engagement with the users and increased conversion rates.

Implement a customized personalization recommendation system with just a few clicks.

Easy integration into existing websites, apps, SMS and other email marketing systems thus reducing infrastructure costs.

Flexibility to use either real-time or batch recommendations.
How to get started with Amazon Personalize?
Developers get started by creating an account and accessing the Amazon Personalize developer console which walks them through an intuitive set-up wizard.
What are the ways through which data can be sent to Amazon Personalize?
Developers have the option of using a JavaScript API and Server-Side SDKs to send real-time activity stream data to Amazon Personalize or bootstrapping the service using a historical log of user events.

Developers can also import their catalog (item dataset) and user data via Amazon S3.
What type of data does Amazon Personalize require to train a  model?
User activity Data

User Profile Data

Item Data ( catalog data)
What is the pricing of Amazon Personalize?
No minimum fees, No upfront commitments and you pay only for what you use.Pricing is categorized as below
Data Ingestion –

You are charged per GB of data uploaded to Amazon Personalize. This includes real-time data streamed to Amazon Personalize and batch data uploaded via Amazon S3.

Training – You are charged for the training hours consumed to train a custom model with your data.

Recommendation – For more on this please visit the official page
Is there any free trial for Amazon Personalize?
Yes, This free trial is valid for two months since the data of sign-up and this trial includes..
Upto 20GB per month (Data processing and storage)

Upto 100 training hours per month

Up to 50 TPS-hours of real-time recommendations/month
For more FAQs, please check this official page.
For any queries reach us at contact@clozon.com | Use the Form