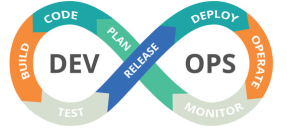 Try Various Amazon Cloud Products & Services Using These Exciting Offers – Free Tier, Free Trial, Always Free !!!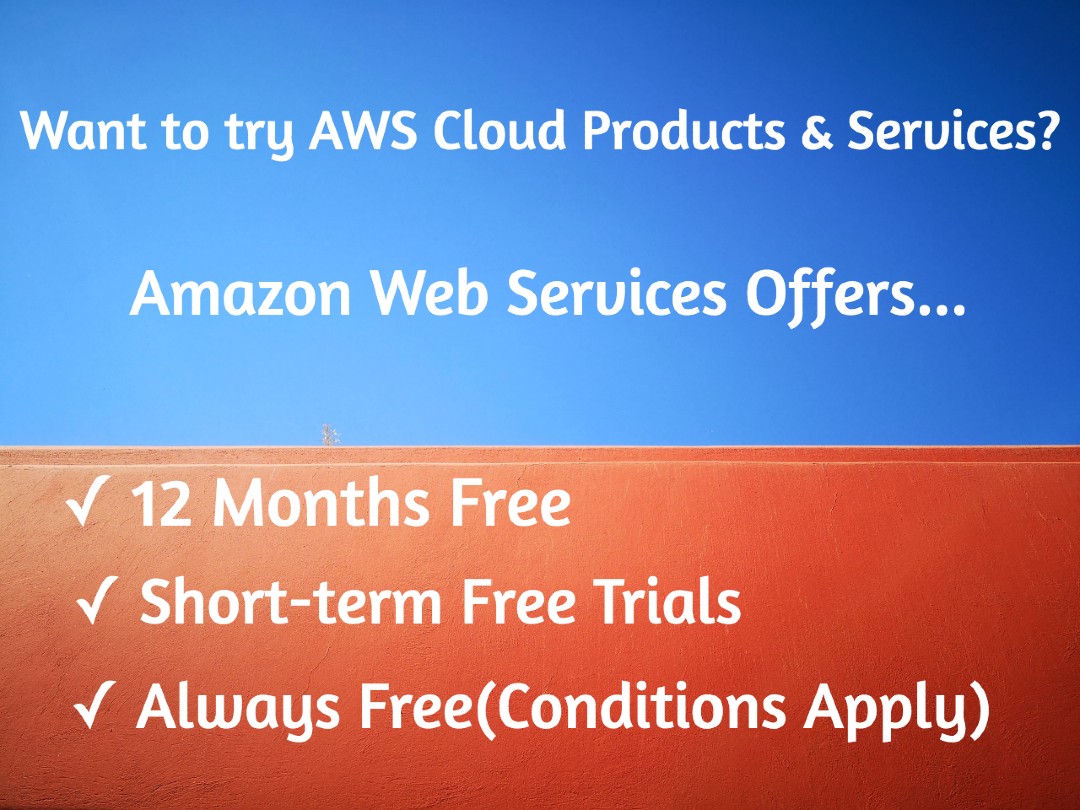 Amazon Web Services(AWS) is a leading Cloud Service Provider with millions of active customers and thousands of active partners spread across the globe. The reason why so many businesses have adopted AWS as their Cloud Service Provider is the availability of more than 170  fully featured services to suit business of any kind and type in addition to the Security, Performance, Availability that AWS offers to its customers.
AWS in oder to encourage startups, individuals and businesses, has come up with three different types of offers. These offers are a great opportunity for anyone interested in trying out AWS Cloud Services without worrying about costs.
What are the offers available from AWS?
12 Months Free

Trials

Always Free.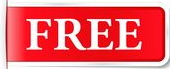 How to REDUCE  your  monthly cloud bills by 25% in 7 days ?
5 simple and highly effective suggestions in blueprint to reduce your cloud costs.

What is a Free Tier Offer?
Free Tier includes selected services free for a  "period of 12 months"  with a certain number of hours allowed for each month. Here is a list of some of the popular products that come under the free tier.
Amazon EC2 Instances – 750 hours per month(

750 hours per month of Linux, RHEL, or SLES t2.micro or t3.micro instance dependent on region.)

Amazon S3 – 5 GB of Standard Storage

Amazon RDS – 750 hours per month of db.t2.micro database usage

Amazon API Gateway – 1 Million API calls received per month 

Amazon CloudFront – 50 GB

Amazon Comprehend – 50 K (

50K units of text (5M characters) for each API per month)

Amazon Connect – 90 minutes( per month of Amazon Connect usage).

Amazon Cloud Directory – 1 GB of storage per month

Amazon EFS – 5 GB

Amazon Elastic Block Storage – 30 GB .
For a comprehensive list of all the products and services that come under the free tier, please visit the official page
What is a Trials Offer?
This offer includes short-term free trials for certain products and services and this trials offer is valid from the start of the service activation to the end of the stipulated period.These trials are available for several AWS Services,below are the details of few of them. If you want a complete list of of the services eligible for free trials, please check the official page.
Amazon SageMaker (Machine Learning) – 250 hours (per month of t2.medium notebook usage for the first two months).

Amazon LightSail (Virtual Private Servers) – 750 hours ( 1 month free trial).

Amazon Guard Duty – 30 Days ( To monitor AWS Accounts for security threats).

Amazon Redshift (Date Warehousing) – 2 Months (

750 DC2.Large node hours per month for 2 months)

Amazon AppStream 2.0(

Stream desktop applications to browser)

– 40 Hours ( 40 hours per month use of the stream.standard.large instance type when using Image Builder)
What is Always Free Offer?
This "Always Free" offer applies to some selected services and is applicable to active AWS customers i.e as long as you have an active AWS Account, you can use these services for free.. Below is the list of services that fall under this category..
Amazon DynamoDB(NoSQL Database) – 25 GB of storage

Amazon Lambda(Runs Code based on event triggers) – 1 Million free requests per month

Amazon SNS (Push Messaging Service) – 1 Million publishes

Amazon CloudWatch(Monitor AWS Cloud Resources) – 10 Custom Metrics & Alarms

Amazon Chime – Basic(

modern unified communications service that offers frustration-free meetings with exceptional audio and video.)  –

Am

azon Chime Basic subscription is free to use for as long you'd like.

Amazon Cognito( Mobile User Identity and synchronization) – 50,000 MAUs per month

Amazon Glacier(Long-term, durable storage ) – 10 GB of storage retrievals.

It does not get cheaper than this to try out AWS Cloud . So, go ahead and give it a try.
For expert guidance on any of the Cloud products and Services from any ot the Cloud Service Providers(AWS, Azure, Google Cloud), please reach out to us using the form link provided below.
For any queries reach us at contact@clozon.com | Use the Form